The annual international conference on "Recent Progress in Graphene and 2D materials Research" is being held in Bengaluru, India this time. RPGR 2023 will bring together 2D materials experts, rising stars and industry representatives from India and abroad. 
The conference will capture the latest and most impactful developments in the field. At the same time, it will enable the delegates to receive a deeper perception of how this rich field is rapidly evolving, where the biggest challenges lie, and what the future outlooks are.
RPGR is the foremost conference focused on graphene and novel two-dimensional materials in the Asia-Pacific region."
The previous conferences have been held at various places, reflecting the diverse range of the participating scientists.
The 14th instance is being held in Bengaluru, India. With the inclusion of Indian participants, RPGR 2023 will host a significantly larger number of participants than the recent editions of RPGR.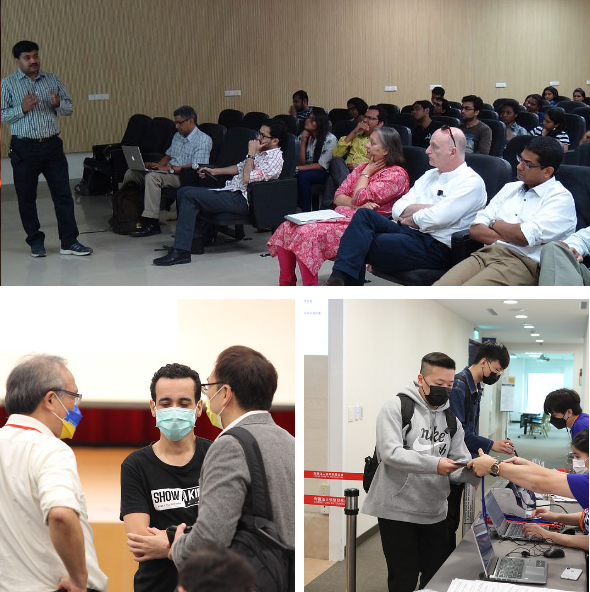 INTERNATIONAL ADVISORY BOARD (IAB) MEMBERS
Michael Fuhrer
Monash University, Australia
Hongtao Yuan
Nanjing University, China
Wang Yao
The University of Hong Kong, Hong Kong
Arindam Ghosh
Indian Institute of Science,
India
Taiichi Otsuji,
Tohoku University, Japan
Kazutomo Suenaga
Osaka University, Japan
Yoshihiro Iwasa
The University of Tokyo,
Japan
Tomoki Machida
The University of Tokyo,
Japan
Hiroki Ago
Kyushu University, Japan
Zheng Liu
Nanyang Technological University, Singapore
Jong Hyun Ahn
Yonsei University, Korea
Hyeonsik Cheong
Sogang University, Korea
Young-Woo Son
Korea Institute for Advanced Study, Korea
Chun-Wei Chen
National Taiwan University, Taiwan
Mei-Yin Chou
Academia Sinica, Taiwan
Minn-Tsong Lin
National Taiwan University, Taiwan
Wen-Hao Chang
National Yang Ming Chiao Tung University, Taiwan
Kostya Ostrikov
Queensland University of Technology, Australia
Francesca Iacopi
University of Technology Sydney, Australia
Wencai Ren
Institute of Metal Research, China
Hong-Jun Gao
Chinese Academy of Sciences, China
Yuanbo Zhang
Fudan University, China
Mandar Deshmukh
Tata Institute of Fundamental Research, India
P. S. Anil Kumar
Indian Institute of Science,
India
Bárbaros Özyilmaz
National University of Singapore, Singapore
Kian Ping Loh
National University of Singapore, Singapore
Sung-Yool Choi
Korea Advanced Institute of Science and Technology, Korea
Seongjun Park
Samsung Advanced Institute of Technology, Korea
Won Jong Yoo
Sungkyunkwan University,
Korea
Po-Wen Chiu
National Tsing Hua University, Taiwan